Meet the candidates for this year's board elections.
Election Process
The term for all board members is two years, with approximately one-half of the board being elected in alternating years. (Four board members are elected in even years, and three board members in odd years.) 
This Year's Election
There are four seats on the board up for election in 2022.
Here are the important dates for this year's election:
August 26, 2022, 12:00 midnight: Deadline for submission of nominations and candidate statements
September 10, 2022, 4:00 pm: Meet the Candidates at Tony and Alba's
September 11, 2022: Cutoff date for new members to join in order to vote in this year's election
September 11, 2022: Start of online voting (Members will receive email with voting instructions.)
September 23, 2022: Last day to vote
September 24, 2022: Election results announced (at September board meeting)
If you have any questions about the election process or the candidates listed below, please contact the Elections Committee at elections@umunhumbrewing.com.
2022 Candidates
To learn more about each candidate, and to help make your decision when casting your ballot, please scroll down and read the candidates' statements.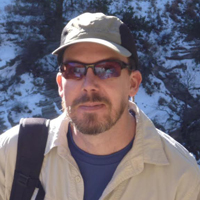 Jeff Gale
Current board member
Hi, my name is Jeff Gale.  I'm running for re-election to the Umunhum Brewing Board that I've been serving on since October 2014.  I've been a member of the co-op since May 2013.  I became interested in beer and brewing while in grad school after a trip to Germany in 1986, and homebrewed for nine years after that trip.  I'm a retired software engineer from NASA/Ames Research Center, and have lived in downtown San Jose since November 2000.  I've also previously served on my condominium HOA Board for several years.
I've been Board liaison to the Beer Subcommittee for the past 4 years.  I've helped develop, test, and have commercially contract brewed many of our beers over the years, with the most recent being the following – Wiki Wheat Weizenbock, Happy Hummingbird Hefeweizen, Three's a Charm Pale Ale, Pixelation Porter, and Sud-Nord Saison.  I also worked closely with my fellow Board members and the folks at S27 Ales on our recent DCLXVI Belgian Golden Strong Ale collaboration.  Our current beer styles under recipe development are the following – West Coast IPA, Oatmeal Stout, Belgian Dubbel, and Belgian Dark Strong Ale.  Umunhum Brewing beers won the Golden Beaker at Geektoberfest 2019 at The Tech Interactive, and I'm hopeful for the post-pandemic day when we can defend our title!
With your support, I look forward to continue working with all co-op members to make California's first co-op brewery a great success!
Cheers,
Jeff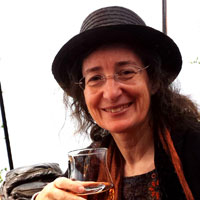 Noelle Gillies
Current board member
I've served on the Board for the past 4 years. I wanted to help cultivate membership engagement as well as awareness of cooperative principles and to be a liaison to other cooperatives (did you know that A Slice of New York, Niles Pie Co. and Smart Yards are local co-ops?). The past 2 years I've been taking the lead in organizing member events (we pivoted to our Thursday virtual happy hours during the pandemic and slowly rolled out in-person events when the conditions were right). I want to acknowledge my fellow Board members for their hard work during this time, especially for the member beer crowler fill days (who would have thought crowlers would be key to keeping us going?) and persevering with brew days, member beer tastings virtually, then in person again. And of course beer sales to our customers resumed, thanks to our small but mighty sales team. Other Board members worked on improving our financial outlook.
I remember when I joined the co-op back  in 2013, we organized meetings and events through Meetup and we built up our email list (and later we added Slack to our communications). There were a lot of members who were actively involved. We still use Meetup and email but we really need to use our social media accounts as well to engage the membership. I admit I am not the person to do this. I am sure one of you member-owners would be able to be our social media maven. Or if you're interested in learning more about brewing our beer, come help out the brew crew during our brew days. If you have sales experience you could help our sales team maintain our customer accounts and to find new customers. If you have a graphics background you could help us design new beer labels. Do you have ideas for future events: let us know! The strength of a co-op is from our members, not just those members who are elected to the Board.
I want to share with you how I got involved with Umunhum Brewing.
My interest in the cooperative movement started when I joined the Berkeley Student Co-op during my time at Cal. But it wasn't until years later, in 2013, that I read a newspaper article about a group of beer drinkers that wanted to start a co-op brewpub in San Jose.  I was intrigued by possibility of becoming involved in a local cooperative business, and I joined a few months later.

Jay McGowan
Current board member
Hello fellow Umunhum Owners, my name is Jay McGowan, and I am currently representing you on the Board of Directors, having joined in May 2022 to fill an open seat.  I am now running to serve a full 2-year term and believe my background and previous experience provides a good foundation.   
Background and relevant experience:  
My professional experience is 30 years of finance for both publicly traded, and private companies, along with municipalities.  The companies have ranged from small companies to Fortune 500. These roles have covered all levels of Financial Planning and Analysis, along with extensive budgeting.  An example is my team, and I won a Government Finance Officers Association (GFOA) Distinguished Budget Presentation Award for our work on the City of Santa Clara's annual budget. 
My son (legal drinking age!!) and I have been making beer for over 3 years now specializing in European styles including Porters, Belgian Tripel, Miabock, and Lagers.  Because of the similarities in styles and to help us get better we joined the Umunhum Beer Sub-Committee 2 years ago.
Finally, I was given a chance to serve on the Business and Finance sub-committee.  This opportunity has allowed me to help formulate the strategic direction of the CO-OP.  I have especially enjoyed working with the current board and found many opportunities to contribute ideas and help at events.     
These opportunities have given me a great background and introduction to the CO-OP.  I have appreciated the chance to work with the team and gain insights into how the CO-OP works.  This work has also matched with my previous professional experience, and I believe it puts me in a unique position to add value to the CO-OP and aid the growth for the next 2 years.      
My platform:
The CO-OP has been impacted by the struggles of the pandemic and dramatic impact to restaurant and bar business as a direct result.  As the economy has reopened and customers are returning, we have seen sales and business rebound.  My belief is the CO-OP needs to keep driving the recent production and sales in the short term for the next 1-2 years, to enable an opportunity to achieve and help fund longer-term goals such as opening a tap room, owner events, wider distribution, and of course keep making the great beers Umunhum currently brews.  
The goal I have set is to help the CO-OP to be in a place to achieve these longer-term goals and engage with all the current ownership to establish and achieve those goals as a CO-OP.  Since we are all owners of this CO-OP, it is important that there is are open forums to engage with all of us and establish the long-term results and goals we think are important, my commitment is to make that happen.
Request for Support: I would like to ask for your vote for another 2 years on the Board of Directors.
Thank You, Jay McGowan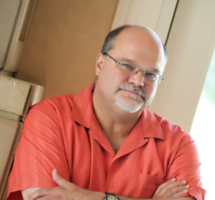 Jeff Portwood
I am excited to submit my letter for consideration as a Board Member of Umunhum Brewing.
Wait, why should I have to "run" for the Board, when a casual stroll with a pint of Happy Hummingbird in hand seems far more appropriate? I may be up for an assertive walk depending on the weather, and whether or not, DCLXVI is on tap at the end.
Fine.
I'll run, as is necessary, to be a candidate for a prestigious seat on the Board of the Umunhum Brewery Co-op. I consider it an honor to represent the 650 member-owners, and I am passionate about a community of people that come together for a common cause.
I have extensive experience working with volunteer-centric organizations and nonprofits. My experience as a director and volunteer with CHART (Council of Hotel and Restaurant Trainers) has taught me the importance of making strong connections with the community of members that create the culture and promote the brand value.
As a novice member (~2 years) and future Board Member, I expect to reach out and learn more about the people we serve – member-owners – as well as consumers who enjoy our beer. I am also eager to discover how Umunhum Brewing can increase awareness, interest in our products, and expand our market.
A key challenge of a volunteer-centric organization requires an adaptive mindset to engage people at many levels to support operations and growth. Every effort helps, but aggregating efforts and skills is necessary to moving forward to achieve strategic goals and sustainability.
I graduated from Florida International University with a specialization in Hospitality Management; worked with Walt Disney World Resorts for seven years; Rainforest Café as a start-up, and across industries as head of training, learning and organizational development. I received an Award of Excellence for two restaurants from Wine Spectator, and recognition for food and wine training programs, and Telly Awards for training videos and programming.
I am currently working full-time as the Manager of Organizational Development with John Muir Health, a premier health care provider in the SF East Bay. I am a project leader for multiple strategic initiatives.
I am confident I can apply my experience and skills to help Umunhum grow our member-owner, and consumer base, while maintaining our co-operative values.
Drink Beer, Cooperate, Have Fun — and Stay Safe