Candidates for 2021 Board Elections
Meet the candidates for this year's board elections.
Election Process
The term for all board members is two years, with approximately one-half of the board being elected in alternating years. (Four board members are elected in even years, and three board members in odd years.) 
This Year's Election
There are three seats on the board up for election in 2021, as follows:
Allyson Landers
Jim Sullivan
Laura Winter
Here are the important dates for this year's election:
August 21, 2021, 12:00 midnight: Deadline for submission of nominations and candidate statements
August 29, 2021, 2:00-4:00 pm: Monthly Board Meeting
August 29, 2021, 4:00 pm: Meet the Candidates
September 5, 2021: Cutoff date for new members to join in order to vote in this year's election
September 6, 2021: Start of online voting (Members will receive email with voting instructions.)
September 24, 2021: Last day to vote
September 25, 2021: Election results announced (at September board meeting)
If you have any questions about the election process or the candidates listed below, please contact the Elections Subcommittee at elect[email protected].
2021 Candidates
To learn more about each candidate, and to help make your decision when casting your ballot, please scroll down and read the candidates' statements.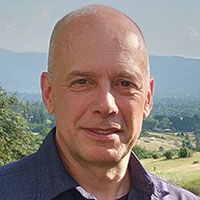 Ian Reddy
Since learning at a young age that my mother grew up as the daughter of a publican in Hitchin, England, and hearing her stories of pub life and humor, I have always had a keen interest in the business of craft beer and pubs, along with the cooperative culture and community that comes with them.
As a member of Umunhum Brewing since August 2019, I am energized by the concept of an open and accessible co-op brewery with the vision of a taproom and brewpub that could become a reality through careful planning. Turning vision into reality requires continual adjustment, active listening, and learning. I'm prepared to bring my 30+ years of business experience in supplier, process, and organizational management to Umunhum Brewing.
Moreover, I know my dedication and hard work to serve the co-op's charter and interests of the membership will be critical to Umunhum Brewing's success, and feel that ensuring an engaged and involved membership paves the way for the next phase of co-op growth. The input of the membership will continue to be critical to creating a solid business plan that we can all rally around as we cooperate to execute on that plan, drink some beer, and have fun along the way.
I moved to San Jose in 1998, and have enjoyed raising my family here while working in the tech industry, as well as helping the well-being of the local community. My deep love for learning systems and processes is the foundational theme for a degree in science from Simon Fraser University, a career in IT in Canada and the US, and many interests including travel, motorcycles, and beer. I've started a learning path to Cicerone (sis-uh-rohn) certification, and I look forward to the opportunity to represent the membership and the serve on the Umunhum Brewing Board of Directors.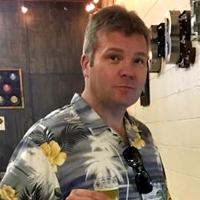 Jim Sullivan
Current board member
I have enjoyed serving as a member of Umunhum Brewing's board, and as the cooperative's treasurer, since February 2020 (before everything went to s**t, thanks Covid). I would welcome the opportunity to serve for an additional term. During my tenure, I have developed good working relationships with my fellow board members, which was different as we were only able to gather a handful of times due to Covid. I have worked closely with my fellow board members to manage the cooperative's finances over the past 18 months during the lockdown situations. I also led the board's efforts to obtain $6,000 of Covid-relief funds available under federal and state programs.
I have over 30 years experience working in finance and accounting and have served as chief financial officer of multiple publicly traded companies. I have had to wear many hats, including finance, legal and risk management. My background and skills have enabled me to effectively contribute to the Board during my term. I believe these, along with my common sense approach to problem-solving, will enable me to continue to make a meaningful contribution to Umunhum. Those that have worked with me over the years can attest to both my work effort and attention to detail when solving problems. I would be pleased to continue to serve on the cooperative's board and contribute to the efforts to grow Umunhum.
Like most of Umunhum's members, I am a beer enthusiast. I also have some past experience with cooperatives, as I'm originally from New York City, where I lived in the Amalgamated Housing Cooperative, which is the oldest limited equity housing cooperative in the US. As a resident, I experienced first-hand the benefits of a cooperative.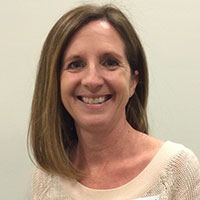 Laura Winter
Current board member
I have been part of the Sales Team for Umunhum Brewing since 2018 and am currently the chair of the Sales Subcommittee. I enjoy bringing our unique story as a co-op and our beer to prospective customers. I was asked to fill a vacant board position last summer and have been serving as president since last October. As the owner of a small business for over 30 years, I bring general business knowledge, organizational skills, consensus building, and customer service expertise to the board and I frequently utilize my extensive business and community-building network to help solve problems for Umunhum. I'm a fifth generation Santa Clara Valley native and am proud to be part of a small craft brewery that honors the history of our beautiful area and look forward to hopefully serving another term on the board.